President's Message
May 2020
Dear CBMU members,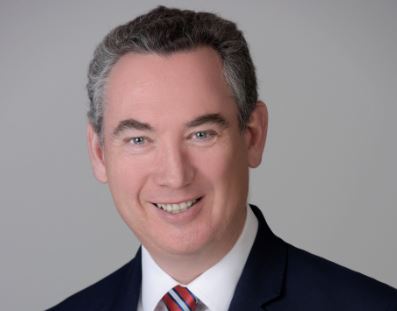 It is with great pleasure that I write to you as your new President of the Canadian Board of Marine Underwriters.
I am most fortunate to be following in the footsteps of Isabelle Therrien. Over her four year tenure as President, Isabelle worked tirelessly to promote the CBMU and ensure its successful future. Among Isabelle's achievements are celebration of CBMU's first 100 years in 2017, updates to our branding and website, focus on representation of members' interests with Transport Canada, AIMU and IUMI, hosting a very successful 2019 IUMI Conference in Toronto, and ensuring the financial security of CBMU for the foreseeable future.
Thank you Isabelle for all your contributions to CBMU as President. I will endeavor to reach the high bar you have set.
It is customary for incoming Presidents to outline their ambitions and expectations for their upcoming term, and so here are my thoughts for CBMU's priorities for 2020 and 2021.
Our Association's three pillars are Education, Advocacy and Networking, and through our committees dedicated to these areas we will continue to advance opportunities for our members.
Covid-19 is making us re-evaluate what's possible in these times of physical distancing and travel restrictions, and our challenge as an Association is to find new ways to continue with our programs and provide new opportunities for our membership. While our Spring Conference planned for Halifax had to be cancelled, we are working on new education opportunities that can be delivered virtually, and l look forward to sharing these with you soon.
IUMI 2020 Conference originally scheduled to take place in Stockholm, Sweden, is now going to be held in a virtual format, and for the first time will be open to all our members, not just underwriters. We are working on the possibility of having this Conference accessible for our entire membership as a benefit of being part of CBMU. We will share more details once they become available.
While, regretfully, our plans for a Golf Tournament in support of the Mission to Seafarers of Southern Ontario did not materialize, we are looking into holding a virtual fundraising event for the Mission, as we are committed to provide our continued support for their programs.
We are moving forward with plans for our Fall Conference in early December, both to provide the educational program and to host a dinner and networking event, assuming it is safe to do so.
Looking into 2021, I am very much looking forward to everyone coming together for our Spring Conference in Halifax, and hopefully by then we will be grappling with what the post-Covid-19 business world looks like. The affect this pandemic has had so far on our business culture is unprecedented, and in the future work/life balance and ways we communicate and network may look very different. On the positive side, this may open new opportunities for CBMU to engage our membership and design new programs and events.
I look forward to working with you all and to finding new ways of advancing the interests of CBMU and our membership. In the meantime, while my door may be a virtual one currently, it is always open, so please reach out to me at any time.
With best regards,

Matthew Lewis
President
Canadian Board of Marine Underwriters
---